Our Journey to Wellness: Buck tries Rejuvapen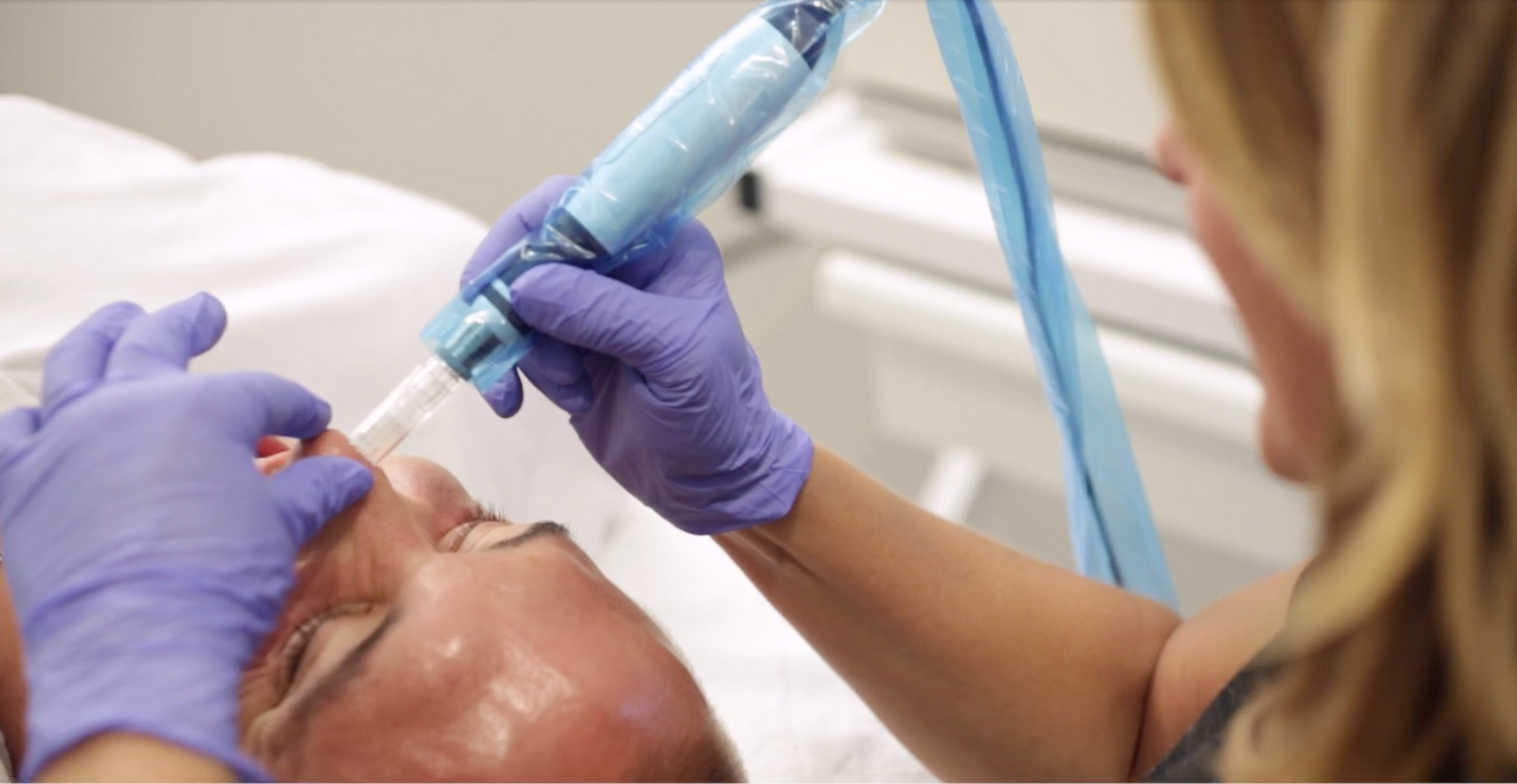 So…I'm not in my 20's anymore, and the last few decades have done a serious number on my face — including acne scars, sun damage, wind burn, and all the expressions that come with having two teenage kids. When we were in our 20's, our collagen saved the day. But once we are in our 30's, that amazing protein that keeps our skin looking youthful starts to thin out and fade, leaving us with thinner and more tired looking skin around our eyes, along with a slew of fine lines and wrinkles. Well, let's face it…"fine lines" could be an understatement.
There are the more obvious topical treatments, like collagen boosting eye creams and moisturizers. But to be honest, I need more help than that. Over the last few years, the surface of my skin has started to resemble the texture of a football — the opposite of a touchdown for my 42 year-old-face.
When I was at Bare Med Spa trying out their HydraFacial and discussing my skin issues, Tracy told me about one of their more intense, collagen building treatments called Rejuvapen. I just recently had my first treatment and I can tell a big difference even after the first one! My skin looks a lot smoother, more even in tone, and my pores appear smaller. All thanks to this treatment that uses tiny micro-needles to penetrate the surface of my skin, prompting new collagen production. The procedure itself felt warm with a little pressure. I looked wind-burned for a couple of days, and had some minor peeling on the third and fourth day — but nothing too dramatic. It didn't stop me from working or being out in public. However, I would plan to hang out at home for the first day unless you want to answer a lot of questions about your bright pink face. A small price to pay for the benefits you'll see unfolding in the days to follow!
Here's a peek into my conversation with Tracy, who performed my procedure:
What did you notice about my skin that prompted you to recommend the Rejuvapen treatment?
"I noticed you have large pores and an overall coarse texture to your skin."
What will this Rejuvapen treatment do for my skin?
"The Rejuvapen treatment uses micro-needles to create small vertical entry points into the epidermis and top of the dermis to tell your body to respond and heal itself from the inside out. Your skin reacts to this procedure by creating new collagen, making your skin smoother while improving the appearance of your pore size."
Does the treatment vary some per person depending on their individual skin issues?
"At Bare Med Spa, we customize the treatment for each person depending on what we are treating. For instance, with you — we really wanted to focus on pore size, frown lines, and scarring — so I treated your skin at a deeper needle depth. In addition to changing needle depth, we can also customize the treatment by adding serums and infusing them into the skin to help improve hyper pigmentation and even out skin tone."
Are there limitations for certain skin types?
"Rejuvapen is for all skin types."
How often do you think I need to do this treatment with my skin issues and my skin type?
"You'll notice a difference after the first treatment. However, your skin may need a minimum of 3 treatments spaced 3-4 weeks apart. For deeper scars or deeper lines, you can always go back and focus on those areas."
If this sounds like something you could use or you have questions about my experience, feel free stop by ULAH or shoot me a message. You can also contact Bare Med Spa at 816-844-9334. Let them know you read my story and want to learn more.
Thanks for reading and following us on "Our Journey to Wellness",
Buck Wimberly
---