BILLY BRIMBLECOM: "As long as you're alive, LIVE!"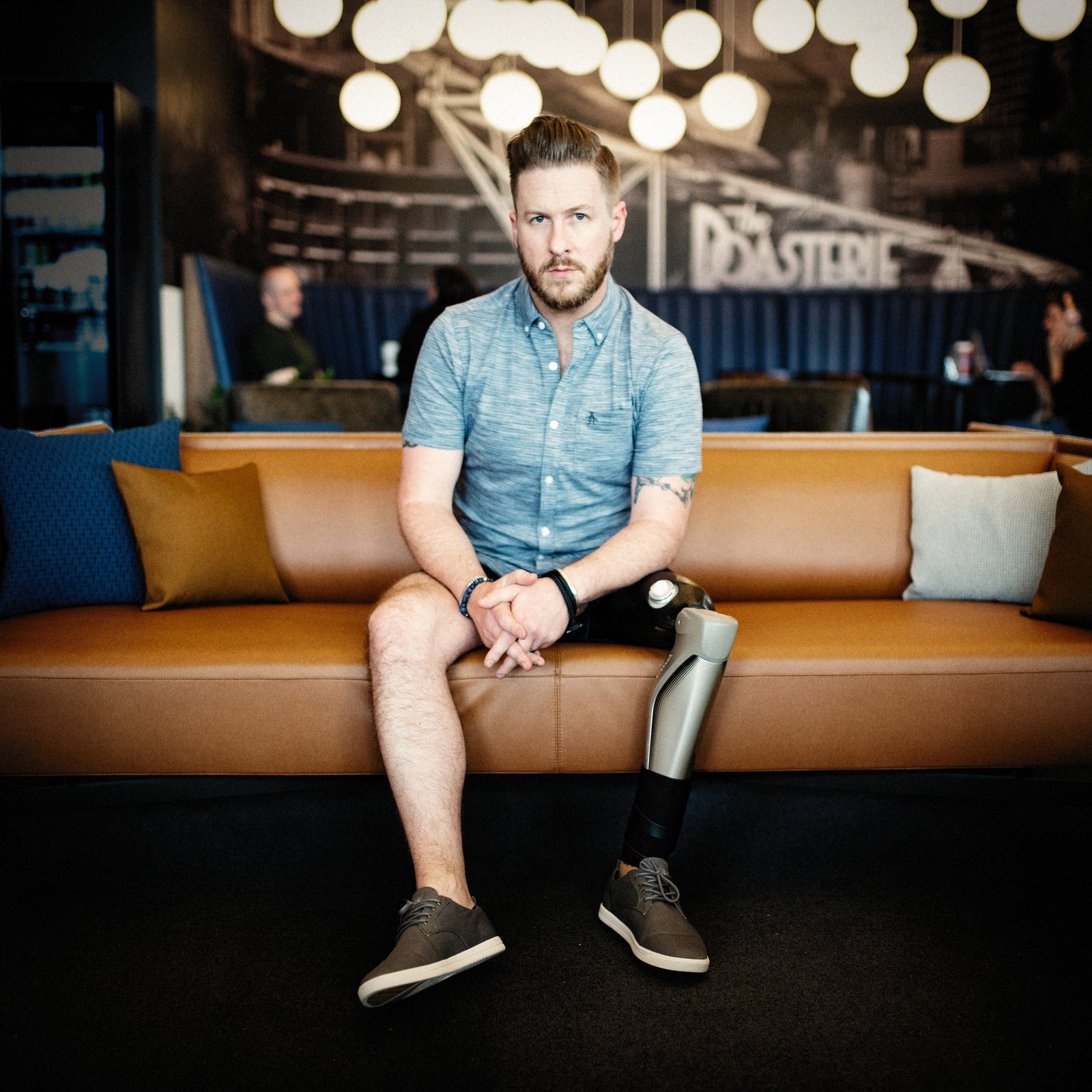 One of our favorite parts of owning ULAH has been the genuine connections we make with our clients. We've become friends with so many people who are passionate about doing positive things for the community — something that's part of ULAH's DNA. Billy Brimblecom is a perfect example.
We got further connected with Billy through ULAH's involvement with Thundergong, which started in 2017 as an annual fundraiser for Steps of Faith Foundation — a non-profit that provides prosthetics to people who find them financially out of reach. Billy serves as Executive Director of Steps of Faith.
When we first met Billy, we were struck by his positive, genuine, and accessible personality. He's open and more than willing to talk about his journey, which took a serious turn in 2005 when he was diagnosed with Ewing's Sarcoma — a type of cancer that would eventually result in the loss of his left leg.  One day when Billy was in the store, we were talking about some of the important messages he tries to share with people, whether they're dealing with the loss of a limb or just any major struggle they may be having in their life.
"When I was going through all my cancer stuff and losing my leg, I was around so many other people that were sick and suffering — and some were dying. But I had the epiphany that I wasn't dying of cancer, I was LIVING with it. It all showed me that as long as you're alive, you've got to live!"
Whether you're a friend of Billy's — or just an acquaintance — you can't help but be moved and inspired by his journey and the darker days that he overcame. It really shows the power of self – awareness and shifting one's perspective in ways that can move someone from mourning to a state of mindfulness, causing a positive ripple effect into the community through awareness and motivation.
"I don't often think of myself as a handicapped person, because I rarely feel handicapped. And that's all because I have the right tools. My prosthetic leg is this wonderful tool that allows me to walk, live, and thrive."
April is "Limb Loss Awareness Month". If you'd like to learn more about how to contribute to or benefit from the tools provided by Steps of Faith Foundation, visit www.stepsoffaithfoundation.org or one of the associated social media channels.
---
1 comment
---
---