ULAH Chats with Veteran James Carter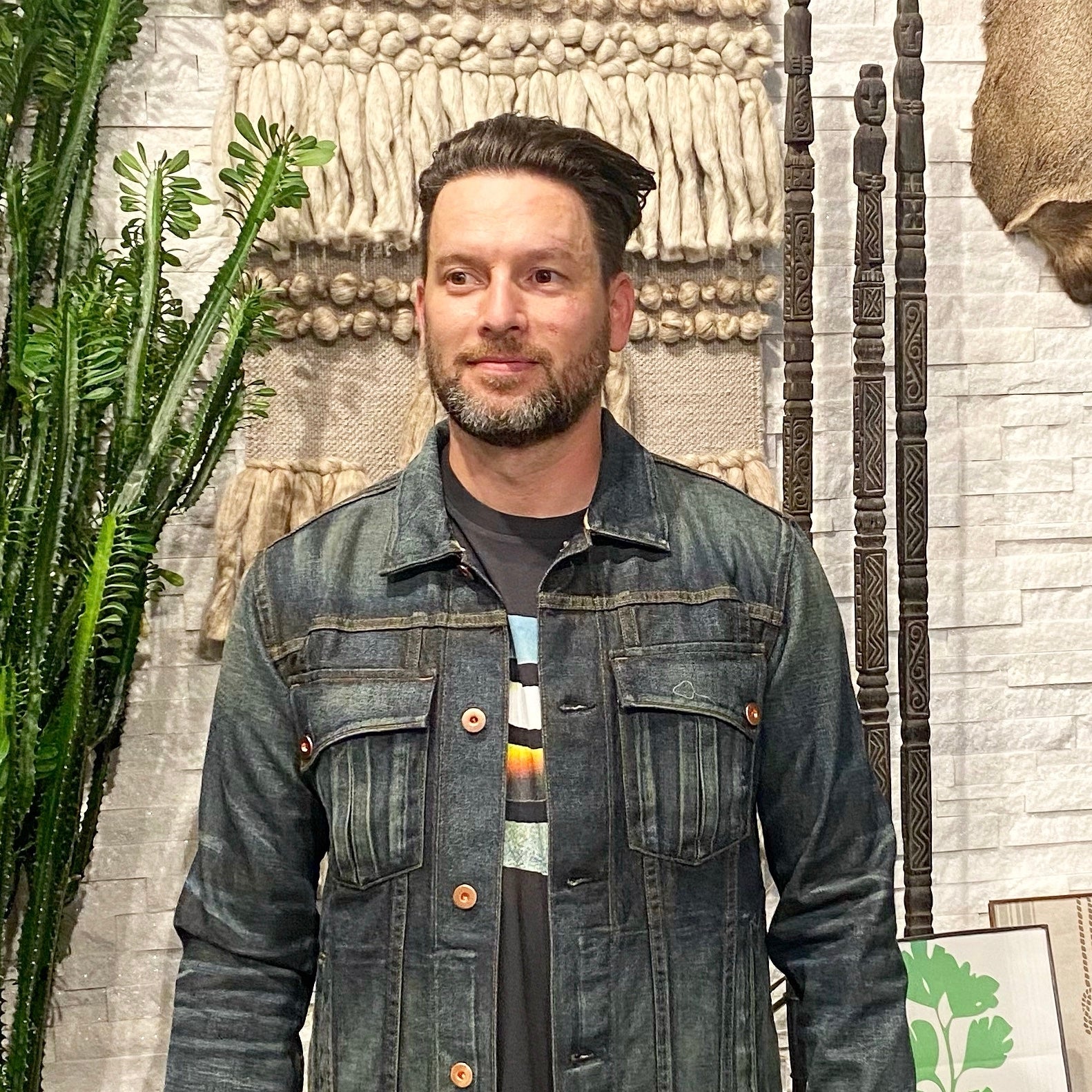 In honor of Veteran's Day, we caught up with our friend and Marine Corps Veteran, James Carter. James is the man behind You Found Music, and connects us to the talented artists that perform at our ULAH Live Sessions concerts. His passion for service, helping others, and the art of music is an inspiration to us. We hope you'll be inspired by his experiences and devotion to others. We're extremely grateful for the sacrifice he has made to serve our nation through the Marine Corps.
What was your role in the military?
I was in the Marine Corps for a total of 12 years. I was an administrative and personnel chief, recruiter, and the last thing I did act as a liaison for wounded, ill and injured Marines. I worked at a hospital where we would have about 60-90 Marines at any given time. 90% of them were combat wounded amputees or burn victims. We supported three polytrauma units in Tampa, Minneapolis and San Antonio. Most of my service was stateside.
What was it like to transition from life in the service to civilian life?
It wasn't that easy. I was living out in town [during my service] and had a house, but I would spend 10-12 hours a day at work. Days would start around 5, 5:30 in the morning and they would go into the evening. A lot of times we were lucky if we worked five days a week. A lot of times it was six, seven. There's a little bit of transition assistance afterwards, but it's not really much. They spend all of this time and effort into making you a marine, and then when you're done you just kind of walk out the door. That's where there's usually a pretty big breakdown for Marines in general. There's not a very good process to transition. 
Would you say it was a positive experience?
Yeah, I loved the camaraderie of the Marine Corps and the community. I got to do a lot of humanitarian-type work. I wouldn't trade [the experience] for anything. The thing that I miss most is just the Marines themselves.
You have such a helpful attitude and are always in service to others - is this something that you learned as a veteran, or is your attitude what prompted you to join the Marine Corps?
I'd say probably what got me in to the Marine Corps. I joined right after 9/11. I felt compelled to go and serve my country and to protect people. At that time, I believe that was a pretty common desire among people joining the Marine Corps.
Is there anything you feel is misunderstood by the general public about being a veteran?
Don't always assume that wounds are visible. It's really important for people to understand the sacrifice that someone makes in serving. It's a very selfless act to serve your country. The majority of people are doing it because they care about freedom and liberty and they believe in fighting for innocent people. One thing about the marine corps that they always say is "Once a Marine, always a Marine."
Can you tell us a little about "You Found Music" and what prompted you to start that?
When I got out of the Marine Corps, I moved to Nashville and went to school at Belmont University for Music Business. I ended up working for a boutique record label. One of the things that I saw was how cutthroat the music industry was.
One problem that I saw was that these piles of discs would get dropped off, there were just stacks of cds. They'd never get listened to. An entire drawer would get filled up, and then shut. And songwriters are paying these people to send out discs that would never get heard. With any industry, there are people taken advantage of, but it seemed like an alarming rate to me.
So "You Found Music" was an idea that I came up with when I lived in Nashville to promote and support independent artists. It has been a way I've helped artists to network - get into studios, meet producers, whatever it is that they need to do… I've tried to connect those dots. In a sense, like being a liaison. I just wanted to find a way to develop a resource for artists where they didn't feel like they were being taken advantage of and provide a platform to give them a boost to wherever they need to go next.
What has it meant to you to build this network of musicians to share with others?
For me, the greatest thing about You Found Music is building community. It's really important to me for people to understand the importance of music and what it brings. Music is the most widely accepted form of art, and also the most under appreciated. It's taken advantage of from every level. Artists, musicians, songwriters don't get compensated fairly and that's important.
If you could download a song for free, would you take it that way, or would you purchase it and support an artist and their work? Every time, people would take it for free. So the value of the work is under appreciated.
I think one thing during Covid is that people have realized how important art is, and I feel like people have been longing for it, wanting it, needing it. It's been really nice, as hard as it's been to see venues close, even some permanently, the community of artists and musicians and people that work in the industry have really pulled together and accomplished some amazing things.
Midwest Music Foundation [where ULAH donates a portion of the proceeds from mask sales] has given out probably 80,000 in one time grants to musicians, gig workers, artists - as long as you were in some way involved in the industry you could apply for one of these grants, which is pretty outstanding.
What advice would you give to those that want to follow in your footsteps and devote their life to serving others? (Whether it be through the military or other means)
There's value in everything you do, and every connection you make. Don't take anything for granted. The little things matter more than you could imagine. Attention to detail, acceptance and a willingness to learn and be open are some things I think are pretty key. 
I'm really passionate about helping people and encourage people, and a lot of time they're doing that exact same thing for me. So we're kind of supporting each other. 
One of the things I live by daily is that I want to instill hope where it may have been lost. If someone's given up, or someone is down or needs something, I'm going to go out of my way to make sure they see that there are good people who really care, that will try to help. Whether it's just saying good morning, opening a door… it doesn't really matter what it is, little things can mean so much and really brighten someone's day.
---