Brand Highlight: Tres Cuervos Leatherworks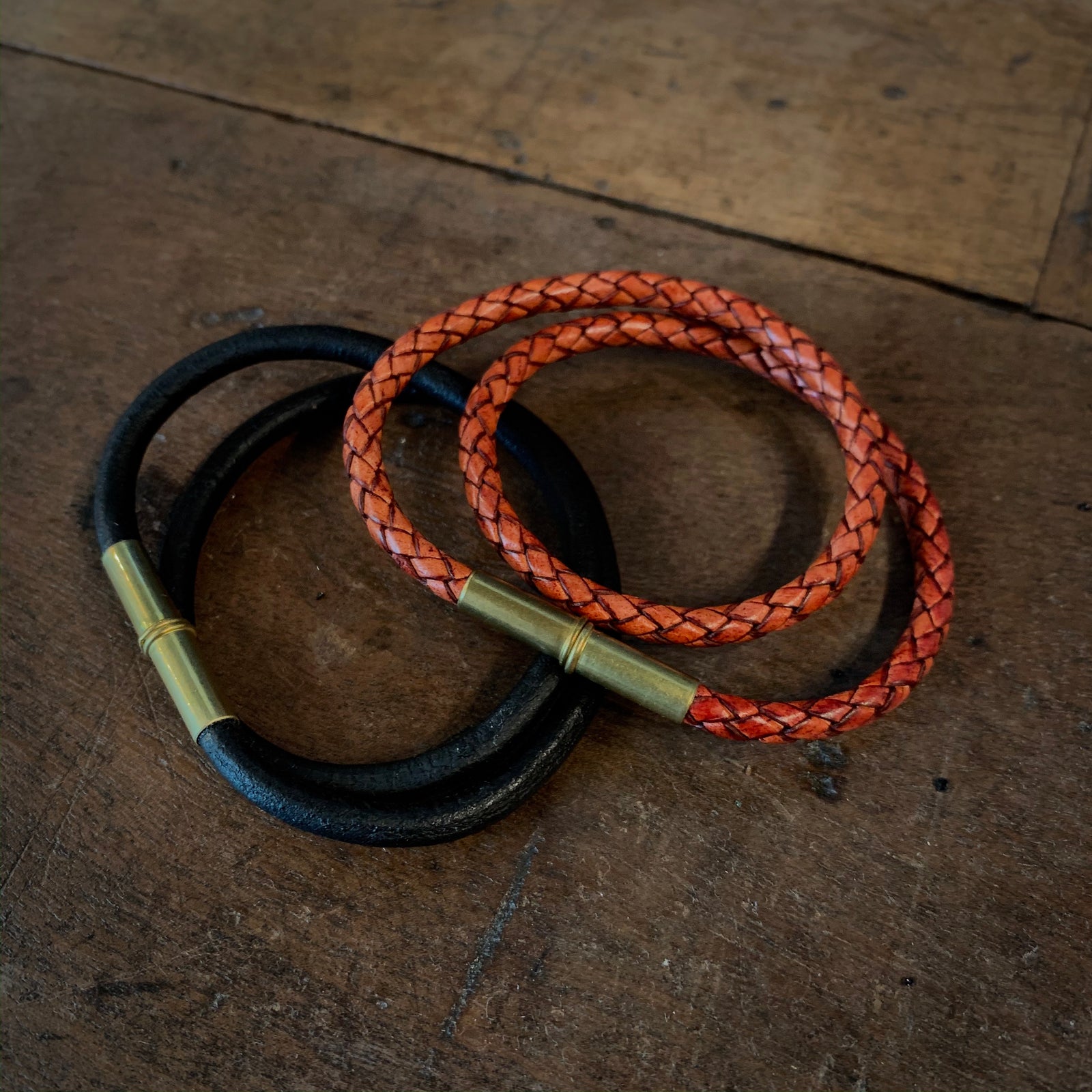 Based in the American Southwest, Tres Cuervos creates handcrafted leatherwoods using old-world techniques. Their workshop in Santa Fe, New Mexico is decorated with vintage signs, taxidermy and an abundance of cow hides. This rustic setting provides the backdrop for them to handcraft their rustic leather goods. 
"The landscape & culture of the high desert of the American West inspired me to hand-craft practical goods using traditional methods & the highest quality American leather, brass & wood. Functional, rustic & rugged" - Aaron Boyd, Founder.
We carry the Flint Bracelet. We have multiple styles - including a simple leather double wrap and a braided leather. These double wrapped bracelets go with everything. The magnetic closure is made with repurposed .22 shells for an authentic and rustic look. The rich quality of the leather is an enduring material that will stand up to the test of time.
---