Brand Highlight: Neuw Denim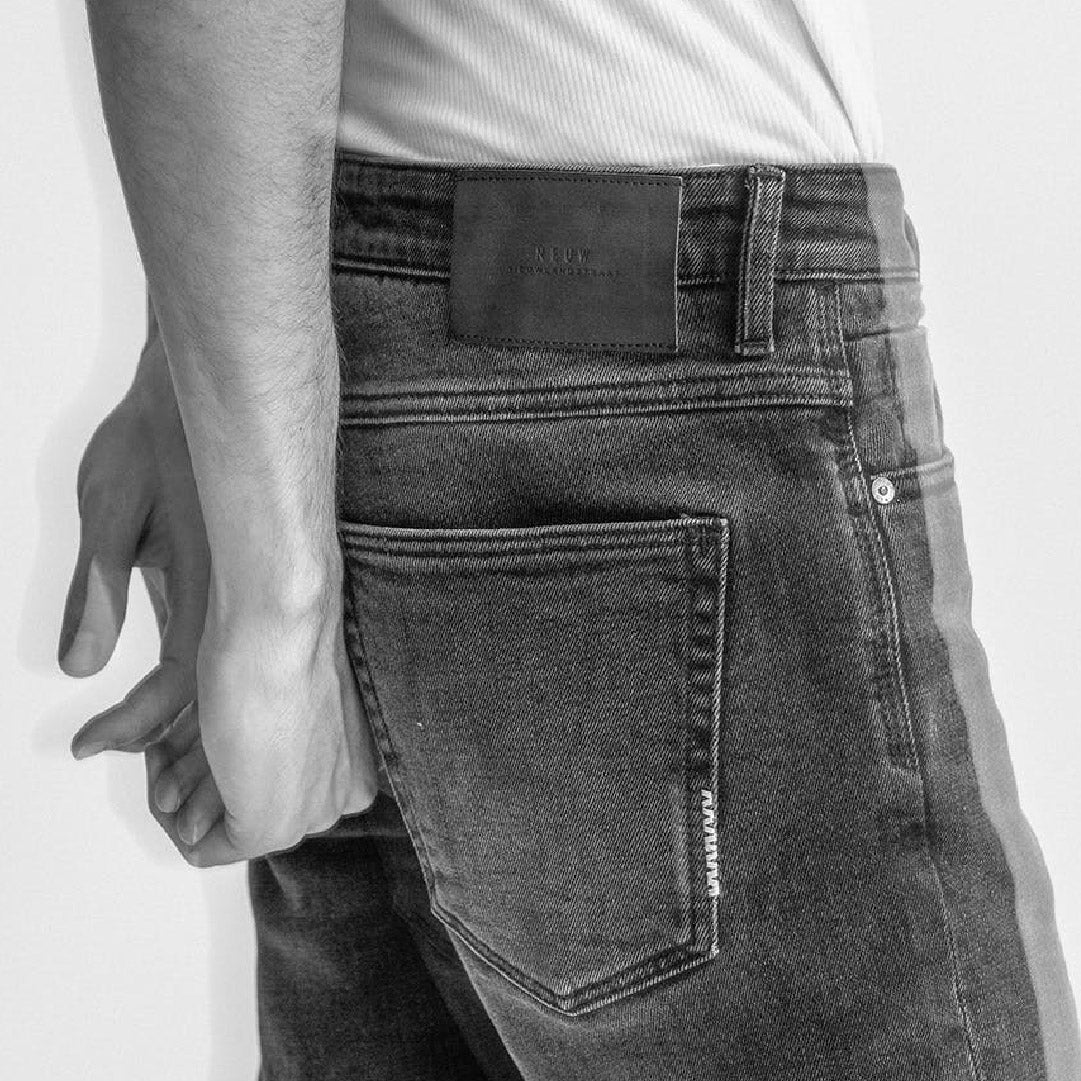 Neuw Denim is our exclusive brand for premium jeans. Since we've carried them, we've seen many of you guys fall in love with their just-right fits, vintage aesthetic and modern design. They nail it with a variety of washes for every occasion. Having the perfect pair of jeans is a great way to elevate your look and make the other pieces in your wardrobe look even better.

Neuw Denim was started by three friends from Melbourne and Stockholm. It was born out of a shared love for denim and music. The brand brings a modern perspective to classic vintage denim. The focus of the brand has always been on making the best jeans, using high quality fabrics in an ethical and responsible fashion. These are your everyday jeans - for day, night and the best moments of your life.



Signature - the Repair Stitch
When they were designing Neuw Jeans, the friends looked through Pär's worn out collection of denim and found that most of them had repair stitching where his wallet busted through the back pocket. Because of this, the Neuw Repair Stitch is the signature - a nod to the way Neuw founders wear and wear out their jeans.



Signature - the Revision Dart
Each pair of jeans has a back hem dart. This comes from the philosophy of adapting traditional denim silhouettes for today's living. It's a symbol of reinventing premium denim and making it fit your daily life.

The two main fits that we carry are the Iggy Skinny and the Lou Slim. In our experience, they are just different enough to give you a unique style and fit, while staying true to the Neuw aesthetic.

Fit - Iggy Skinny
This is your classic, versatile skinny jean. With a slim waist, skinny fit throughout and skinny tapered legs, these jeans are a great slim fit. They're inspired by the jeans that Iggy Pop wore on the cover of his 1977 album "The Idiot," a true homage to Neuw's love for music.

Fit - Lou Slim


Lou Slim is a timeless style - not too skinny, but slim enough to feel tailor fit to you. It's made to wear either with a rolled or unrolled hem. The regular waist, slim fit and slim-straight leg perfectly incorporates into your wardrobe and takes you from day to night with ease .This fit is named and inspired by lead guitarist and singer/songwriter from The Velvet Underground: Lou Reed.
---