COMMUNITY SPOTLIGHT: CAFE CORAZON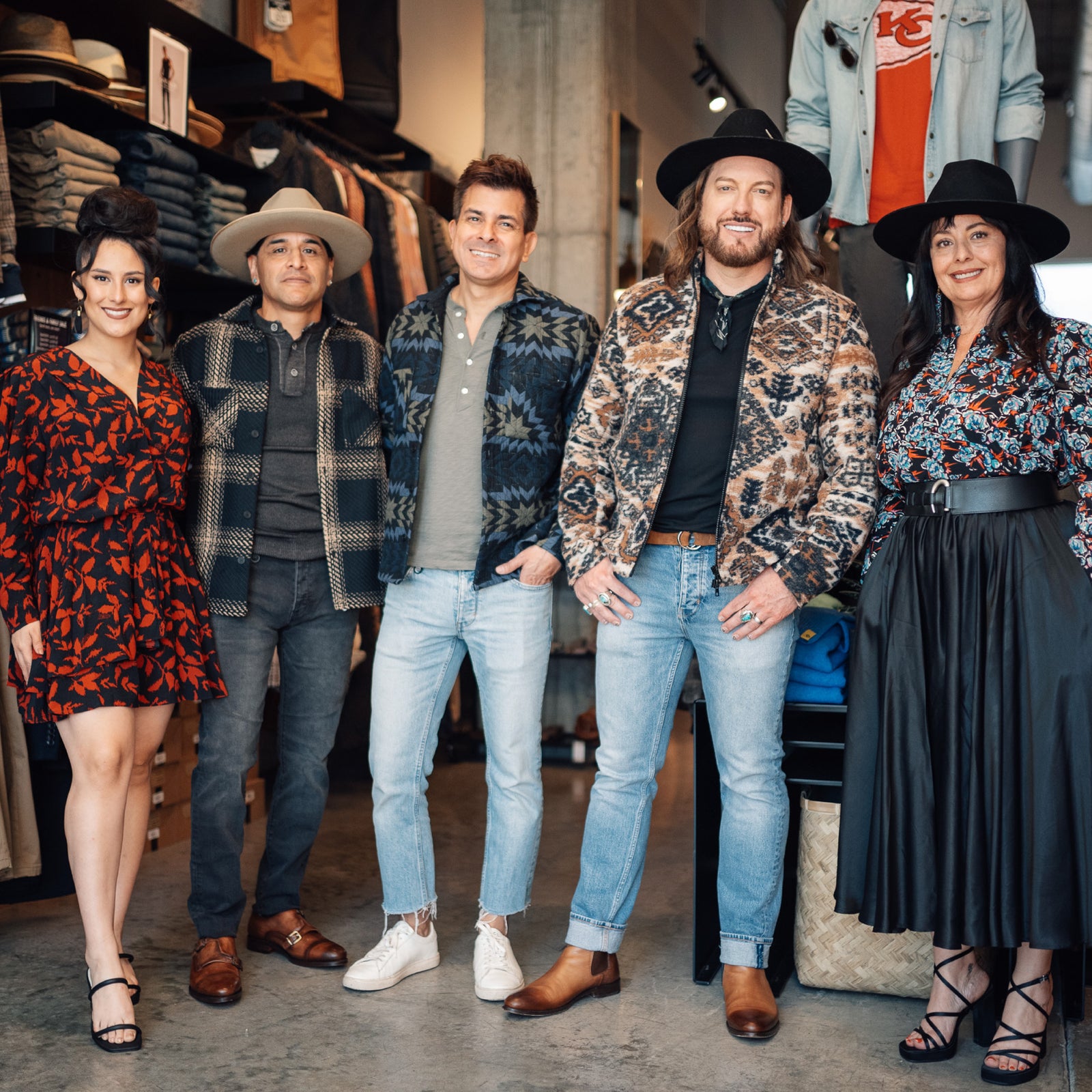 Every Sunday, ULAH & LUNA co-owners Buck and Joey walk to their favorite coffee shop, Cafe Corazon, not just for their regular order (Joey: Horchata Latte and a pastry, Buck: Spicy Mayan Mocha and a tamale), but for the genuine friendships that have blossomed. It's there that they met Miel, Dulcinea, and Curtis, the passionate and welcoming owners of this community favorite hot spot. We're excited to highlight Cafe Corazon as our next Community Spotlight to share why it's more than a coffee shop to us.
Tell us about the origins of Café Corazon. How did the idea for the coffee shop come about?
We felt strongly about raising our hands in the KC coffee community to give the bean a voice connecting cultura to café.  We wanted to introduce KC to the beauty that is yerba mate and to connect coffee to the cultures that it is grown in.
Our cafe was largely inspired by Miel's father Alberto José Castagna, who grew up in the heart of Buenos Aires and emigrated to the U.S. when he was 16. He was a lifelong, multi-talented artist, avid yerba mate drinker, and an example of all that is great about South America and the Spanish-speaking world. We are equally inspired by Curtis' grandparents, Felipa and Aniseto Herrera who came to the U.S. from Guadalajara Mexico in the 1930s to work on the railroads and the farms of Western Kansas. Curtis' mothers heritage is Mescalero Apache from New Mexico and we wanted to connect to their rich indigenous culture that also celebrated their heritage through family gatherings drenched in tradition and flavor.
What's the story behind the name "Café Corazon"?
Corazón (heart), is the essence of what we stand for.  In Spanish, corazón is more complex and nuianced.  It stands for passion, art, love, and respect.
What sets Café Corazon apart from other coffee shops in Kansas City?
We take traditional drinks, and flavors from our childhoods and create coffee, tea and yerba mate drinks that are steeped in our family's traditions and values.  We pay homage to the people who grow and pick coffee by giving the bean a voice.
Could you describe the atmosphere and ambiance that customers can expect when they visit Café Corazon? Familia is the best way to describe Café Corazón. One can expect warmth and hospitality  and creativity as well as delicious food and drinks.
How does Café Corazon contribute to the local community and neighborhood?
We focus on building up other Latin and Indigenous-owned businesses and peoples. We shine a light on individuals and events that celebrate the Latin and Indigenous cultures of KC by prioritizing the use of local products as much as possible. By supporting other small BIPOC businesses, we feel that KC has become a better, more beautiful place.
Can you highlight any unique or signature coffee blends or drinks that customers love?
Our Horchata Latte cannot be beat and is by far the best seller.  Our latte, mocha and yerba mate flights are the bomb too, and being the only yerba mate cafe between the two coasts, we are truly unique in the Midwest.
What role does art and culture play in the café?
We grew up in artistic families.  Miel's father was an incredible artist (Miel used to be a flamenco dancer) and Curtis has always been a creative force in making beautiful spaces by constructing his own homes, and furniture and built out and designing all the cafes as well as building all the tables and counters.  Dulcinea has been an artist since she was a small child. Her paintings grace both Corazón locations as she takes her cue from inspiring Latins and Indigenous peoples. The murals at both cafes are made by ItRa Icons (Isaac Tapia and Rodrigo Alvarez), dreamers from Mexico and Uruguay, and are the most beautiful in the city.
How do you strive to create a welcoming and inclusive space for all customers?
We make sure to welcome all, to include all.  We strive to be a safe space to the BIPOC community and a place of learning and welcome to all.
Could you share a heartwarming or memorable customer story that reflects the spirit 
of Café Corazon?
When we first opened we saw a young woman read our story of the wall of what inspired us to open the cafe- who broke into sobs and ordered in tears because her experience and understanding of her Latin identity.  We have that experience alot, where people are moved to be in a place that reflects their identity.
What advice would you give your past self when you were first starting the café?
Don't give up, it will be worth it.
What do you love about Kansas City?
We love KC's open spirit.
What role does fashion play in your daily life?
For Miel and Curtis fashion is about comfort.  For Dulci, it is about self-expression and art.
Is there anything else you'd like the Kansas City community to know about Café Corazon?
All are welcome, come celebrate our culture with us!
---